Hey you guys, Paul Shapera of Steampunk Opera fame has done the music and sound effects for this very cool looking game….
A Steampunk Opera (The Dolls Of New Albion)
As some of you may remember, i've been working on a video game for well over a year now. I do the music and sound effects. Well, at long last, the entire game is now available, either through the iTunes app store or through Steam.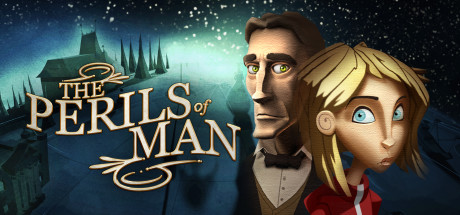 Perils of Man is a 2015 point and click adventure game designed by Gene Mocsy and Bill Tiller, and developed and published by IF Games. It follows Ana Eberling, the protagonist, as she attempts to solve the mystery of her father's disappearance. As the plot unfolds, Ana discovers a dark family history and a powerful technology that has been hidden from the public for generations.
It's already won several awards, and has received nothing but positive reviews. Check it out. It's gorgeous (with um, some lovely music i believe) and if you like it, buy it. Full game is $5.99